El pasado mes de Mayo, ENSUSITIO presentó una investigación basada en experiencias académicas de un taller de formación de la PUCE. La conferencia se llevó a cabo en la Universidad Técnica de Yildiz, Estambul - Turquía. Dicha investigación fue publicada como artículo académico científico indexado.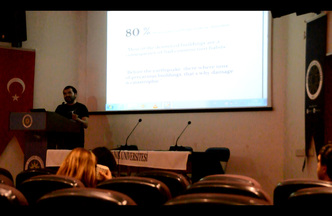 "LEAVING CHANCE TO CHANCE ON ACADEMIC
ARCHITECTURAL DESIGN-BUILD PROCESSES"
Una vez, antes de empezar una clase, un estudiante nos pregunto: ¿Qué vamos a hacer mañana?. Respondimos: no lo se, ya veremos que pasa mañana. El objetivo de esta investigación es confrontar dos diferentes tipos de aprendizajes, en aula versus en sitio. A partir de dos casos de estudio de un mismo nivel en la misma institución académica, confrontaremos estos dos sistemas de aprendizaje.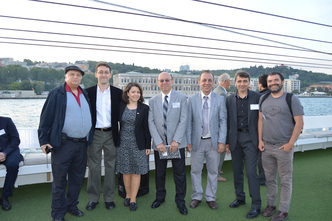 Junto a:
Frank Yazdani, secretario, ISEC Society, EEUU
Margarita and Miroslav Todorovi, Ingeniero y profesor, Bulgaria.